Do you have an iPhone and you love to play strategy games?
In this article, we will be looking at 10 best strategy games for iPhone in 2021, best war strategy games for iPad, best free strategy games for iPhone, best free strategy games for iPad, the best turn-based strategy games iOS, best ww2 strategy games ios
Strategy games belong to a genre of games, which requires creative thinking and planning for the player to come out victorious. The games present you with tactical, strategic and logistical problems to solve, and often pose exploration and economic challenges that have to do with the management of resources.
The genre of strategy games is one of the oldest out there, and Chess represents the first strategy game to come into existence. With the established history of 1500 years, the game of Chess was invented before the discovery of any other strategy games.
Today, in the 21st century, mobile phone gaming has levelled up with technology in a lot of ways, and strategy games have also followed suit. In the past, they were only limited to consoles, to PCs; however, in modern times, they're conveniently enjoyed on iPhones, iPads, and similar iOS-powered devices.
Best Strategy Games for iPhone
Virtually every strategy game demands a high self-awareness as well as decision style thinking. If you feel that you are smart enough to play titles in this genre and are clever enough to draw plans for battles, then we have offered below 10 best strategy games for iPhones and iPads. Here they are
1.   Clash of Clans
Developed by Supercell, Clash of Clans sits at the top of this ranking of 10 best iOS strategy games and has been getting more popular over the years. The game involves building a town, using of resources, and developing an army.
If you are able to do these 3 things strategically and patiently, you will conquer all battles and have the world under your feet. Become part of the clan and contribute resources so you can to move up the leaderboard. Strategically draw plans for your battles and ensure that you complete every one of the day-to-day challenges.
Download Clash of Clans from App Store
2.   PUBG MOBILE
PUBG Mobile has surpassed the mark of ten (10) Million daily active users and broken all records. No modicum of doubt exists that it remains one of the best strategy games for iPhone, in which 100 players from all around the globe are left in an open-world.
Now, to emerge as the match-winner, you must take down the remaining players. However, it is not all that easy as powerful strategy and coordination are needed to make headway in the title. PUBG Mobile comes with spectacular graphics, along with intuitive controls so player of all ages can play it. Ensure that you're highly equipped at all times during the match.
Download PUBG Mobile from App Store
3.   Plants vs. Zombies™ 2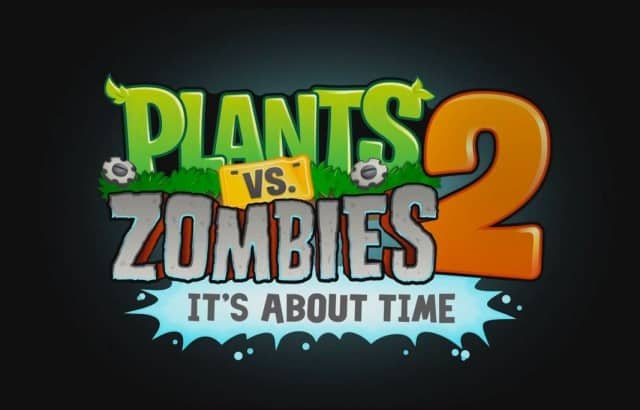 Plants vs. Zombies™ 2 is an award-winning action-strategy game for iOS that lets you grow your plant army in a bid to save your farms from attacks from zombies. In this game, there are Plants such as Sunflower which provides sunlight for plants; Peashooter, which is used for shooting peas at the enemy zombies; Laser Bean; and lots more.
Plants vs. Zombies 2 comes with about 11 different worlds and has over 300 levels, making it very challenging. It has many power-ups attacks for clearing the wave of oncoming zombies at once.
Download Plants vs. Zombies™ 2 from App Store
4.   Clash Royale
This is yet another iOS strategy game, developed by Supercell, which is worthy of mention in this review-Best Strategy Games for iPhone. Clash Royale offers 1v1 and 2v2 battles that allow you to form your own duo with a partner from any parts of the world.
Dual players can play in real-time on the Internet. Just like Clash of Clans, Clash Royale also lets you create and become part of clans. Do ensure that you complete daily and weekly challenges so you can win additional rewards.
Download Clash Royale from App Store
5.   Boom Beach
This title is an iOS strategy game, replete with action, with adventure and no doubt one of the Best Strategy Games for iPhone. In Boom Beach, you are charged with building your own task force, in addition to other online players from different parts of the globe to unlock the secrets that the tropical paradise holds. You will loot the nearby enemy bases; be in control; carefully manage your valuable resources; and battle some of the most fearless and pugnacious Blackguard bosses, working with your teammates. Get prepared to do the planning of your next battle.
Download Boom Beach from App Store
6.   SimCity BuildIt
Ever since SimCity BuildIt was released on iOS platform, it keeps winning hearts of a lot of users. This is an iOS strategy game, which lets you develop and create your own world — a world where everything is not a fantasy any longer.
With SimCity BuildIt, you can dream big and "build" big; there are really no limits. In this game, you can partner with the other players to receive support and resources for building your own big dream city. Create effective strategies and develop the city as smartly as possible because, at later stages in the game, it would get extremely difficult to find replacements for the buildings and monuments.
Download SimCity BuildIt from App Store
7.   Castle Clash: War Empire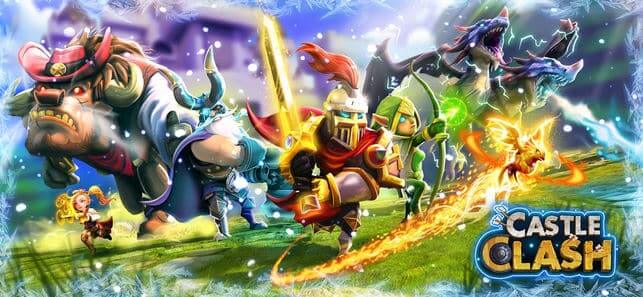 Castle Clash: War Empire is yet another great strategy game for iPhones and other iOS devices in 2021. Like other games in this category, it lets you build your own fortress with collectibles as well as resources.
The game offers you a lot of heroes to select from and command your army. Develop a brutal and formidable army so you can conquer the world. Castle Clash: War Empire comes with 2 modes: The first one is co-op that allows you to collaborate with friends to crack down on the evil deciphers, while the other is PvP mode for playing on a one-on-one basis with other players.
Download Castle Clash: War Empire from App Store
8.   The Battle of Polytopia
Develop your own Kingdom with the Battle of Polytopia; become King; and have the world under your feet. The iOS game has to do with strategy and adventure, in which you must select the tribe from the choices presented to you to fight Al tribe. This title lets you create beautiful cities and ruthless army. And as you move ahead in the game, you have to defeat your opponents in the battle to be the conqueror and ruler of the world.
Download the Battle of Polytopia from App Store
9.   Lords Mobile: War Kingdom
In Lords Mobile, you are charged with building your own empire and army. To develop a strong army, you have to recruit soldiers, warriors, heroes; have to enter into alliances in a bid to explore and conquer territories. Apart from being a strategy game, Lords Mobile: War Kingdom also falls in the category of open-world RPG multiplayer games owing to the role-playing gameplay, in which you must launch an onslaught against enemies and, at the same time, defend your own empire. These make the game challenging.
Download Lords Mobile: War Kingdom from App Store
10. Battleplans
Battleplans is an action-strategy game for mobile devices that run iOS, which lets you collect valuable resources and undertake missions to save your kingdom from the Skull invaders. This is achieved by building your army and developing a commanding defense. Some of the most remarkable features of this game are its simple controls, real-time tactics, and easy gameplay.
Download Battleplans from App Store
Armed with the information on the 10 best strategy games for iPhone in 2021, you can now head to App Store and download any of these titles you find exciting.