These are the best dialer and contact apps for Android that you need to download right away. There are lots of dialer and contact apps on the Play Store that are far better than the one your smartphone comes with. These apps might not be that popular because the average Android user might not care about enhancing its dialer app full potential or downloading a new one.
However, a lot of people have sent me a message about their dialer app not working or functioning properly. In this case, you need to download a new dialer and contact app for Android that lets you see your full contact list and call them whenever you want without a glitch. These apps also come with brand new features that the typical dialer app could only dream of. The apps below can perform as a dialer and also show you your contacts. Without further ado, these are the best dialer and contact apps for Android.
1. Drupe
This is definitely one of the best Dialer and Contact Apps for Android, it comes with a lot of features you won't find in the standard dialer app. It's also very popular on the Play Store as well, thanks to its attractive interface and features.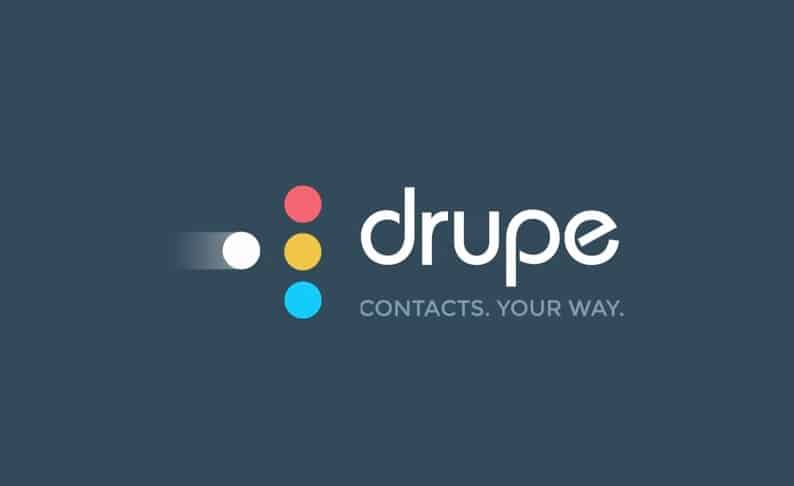 You can now record a call, block specific numbers from calling you (especially those running on Android 6.0 or older). You can also send GIFs to contacts (but they need to have the Drupe app to receive it). There are other unique features you can unlock with in-app purchases.
2. addappt
addappt is a dialer app that has a weird name, and NO i didn't misspelt the name. addappt I capable of handling all your contacts and let you call them with ease. It comes with all of the features you would expect in a dialer app and even more. It syncs with your phonebook app and lets you update status, photos for your friends to see.
3. WhatsApp
WhatsApp needs no introduction, a lot of people see this as a social media app, but the fact still remains there's no "followers", "following", "subscribers" or any of that stuff. You need to have the person phone number to see their status and they have to save your number to be able to share their status with you. It's more personal and private than most social media apps, plus you get to text, call and video call any of your contacts. You can also block people from calling you or sending you messages and it's completely free.
4. ExDialer
ExDialer offers you everything on your dialer app and more, it's absolutely one of the best dialer and contact apps for Android. It features a lightweight experience, plugins, amazing controls and a pleasant UI. Furthermore, it has so many cool features and very easy to use as well. The app offers 7 days free usage, after that you need to pay $3.99 to continue.
5. Metro Phone Dialer and Contacts
This another free dialer and contact apps that should do the trick. It adopts its user interface from Windows and comes with so many features. So many bright colors and themes to choose from, including sleek contact searches, and more. It's totally free with no in-app purchases, however, a few ads might pop-up.
6. Simpler Contacts and Dialer
This dialer and contacts app might be very popular on the Play Store, but we find its features quite interesting. It comes with an improved caller ID, functions and options to duplicate contact, it supports major social networks and has over 40 themes. You can also block a specific number or numbers from calling, back up your contacts offline and other tools to clean up your contact details. It's free but might have to pay to unlock more features.
7. Truecaller
This is a very powerful app and absolutely one of the best dialer and contact apps for Android. It helps tell you the name of the person calling you even if you didn't save the person contact. It can also be used as an SMS app as well as block calls and messages from any number of your choice. Even though it's free, some features requires you to pay $1.99 per month or $17.99 per year.
These are the best dialer and contact apps for Android on the Google Play Store at the moment. If there are other apps we missed, let us know in the comments below.